---
Do You Need a Website ?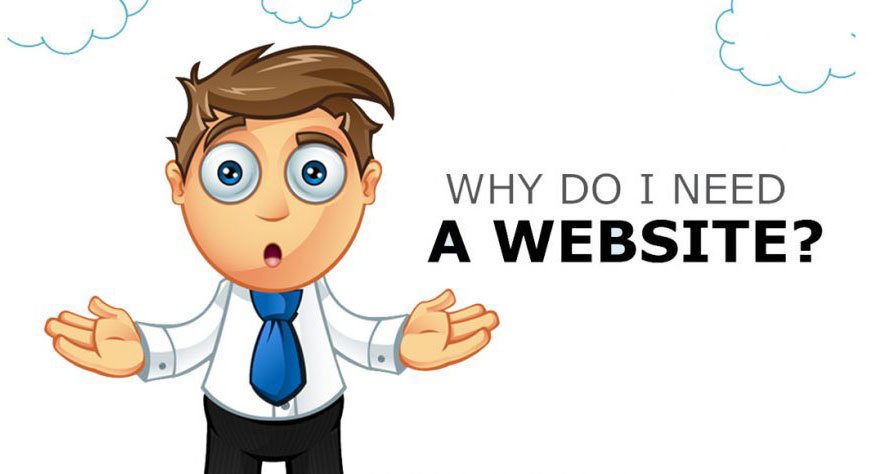 Do You Need a Website ?
The answer should be yes. There aren't many businesses that can survive without a Web presence and there's no reason not to have a website. Your company's website can be a highly effective marketing tool that can be very cost-efficient. There are quite a few benefits, and very little downsides.
Why Your Business Needs a Website :
Websites work. No matter what your business or profession, a website can generate business, promote goodwill among customers and prospects, and deliver strong marketing messages – whether your business is small, large or in-between, well-established or brand-new.
People use the Web in greater and greater numbers, more and more every day. Even if you are a completely local small business, service, contractor or consultant, odds are people have used search engines to look for your web site – and if you don't have a web site… well, you get the picture.
Your business Web page delivers that picture to your customers and prospects, and does it 24/7/365.
Perhaps the most common misconception about business websites is that they must offer products for purchase, accept credit cards and process financial transactions, and so on. Nothing could be farther from the truth.
While ecommerce websites are increasingly popular, the vast majority of business websites are still information and communication rather than purchase-oriented. If your business offers products and services appropriate for retail sale over the Internet, then by all means you should consider an ecommerce website.
But if, like most businesses, your products and services aren't intended for Internet sales, you still need a Web page of your own. And you can get one quickly and economically.
The first thing you will need is a Web hosting service – that's the address of your business Web page, and the company that actually stores your business's website on its computers and makes it available to Web users. Many Web hosting companies offer both domain and hosting services. Here are some things to consider as you build a website for your business ;
Choosing a Domain Name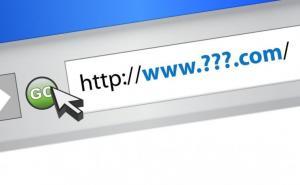 Do you have a great idea for an online business? Then the next step is registering a domain name. Selecting the right domain is crucial, and could be the difference between your business' success and failure. Not sure where to begin?
First decide whether you want your website's name to describe your business, or to create a new brand. Sometimes a combination of the two is ideal. Let's take a look at both schools of thought.
Creating a New Brand vs Describing Your Business
Do you want potential customers to know what your business does by its domain name ?
Do you want to create a one-of-a-kind company and brand identity ?
Taking the creative approach ?
If you go with a "creating a new brand" strategy to choosing a domain name, it's likely you are making up a word, or using a word that has no clear association to your company's products and services.
This creates the challenge of potential users not knowing what your company is all about by its name, but it can ultimately be the most powerful asset for shaping your company's identity.
Look at the growing list of domains that consist of words that had no meaning pre-Internet. Names like Google, Yelp, Trivago, Buzzfeed and more. Before you heard of those companies, you would never know what their business was about by their name. Now they are household names.
Another strategy for selecting a brandable domain name would be using a word that evokes feeling or emotion, but is not directly associated with your business.
For example, it wasn't too long ago that "Amazon" only made people think about a massive jungle in South America. Now when a person hears that word, they almost always think of the online superstore first.
Taking a descriptive approach ?
Some of the most effective domain names clearly describe what a business does, or what type of content a user will find on the website. For instance, visitors to Weather.com, Dictionary.com and Realtor.com will have a good idea of that they are going to see when they visit those online destinations.
Granted finding an available one word .com website nowadays is likely impossible, and summing up your business in one word may be too difficult, so don't be afraid to group multiple words together.
Look at top online travel guide TripAdvisor.com, popular tech-focused parenting blog TechSavvyMom.com, or web development resource WebdesignerDepot.com. Descriptive domain names don't necessarily have to be short to be effective.
The potential risk of picking a descriptive domain name is that it's more difficult to create a brand identity around it. Potential customers may be able to tell what you're selling, but they may not get a sense for who you are, or how your company's services differ from competitors.
Additionally, descriptive domain names can pigeonhole your company into only offering what your domain name describes, making it difficult to expand your company's products or service offerings if needed.
10 tips for choosing the perfect domain name
Make it easy to type.
Keep it short.
Use keywords.
Target your area.
Avoid numbers and hyphens.
Be memorable.
Research it.
Use an appropriate domain name extension.
Protect and build your brand.
Act fast.
Follow the steps below to help you pick the perfect domain name.
Hiring a Web Hosting Service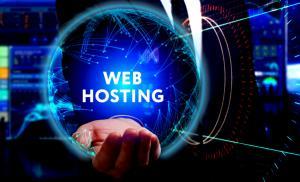 Why Do You Need Web Hosting ?
A lot of people tend to think that registering a domain name is good enough to get a website active. What they fail to understand is that a domain is as good as your name, a name by which others may recognize you. In order to get a website active and live on the internet, you need to host a website. If you are seeking to build a website without taking web hosting services, registering domain names will serve no purpose. Having a web hosting account is very important in order to get a website hosted. A web hosting company makes it possible for your website to be accessed by everyone on the web.
Web hosting is basically the space that you buy on a web server to store your website files. When you buy website hosting you basically rent server space on a server where your web files will be placed. So whenever somebody will look up for your website by entering your domain, he will get directed to your website. You can design a website on your own computer but unless you upload it on a hosting server it can never be accessed by anyone.
Web hosts usually charge for the service they render. You as a user also have the ability to have your own full-fledged server right from your own home, but the main difference between investing in your own server and picking a hosting company is that designing your own server is likely to cost you dearly. To set up a server, you will require a powerful computer with a good processor and lots of RAM and also an operating system like Linux or Windows. To add to that you will also be required to have technical skills to manage and run the server.
When you hire a web hosting company, it will manage all backend concerns, including the maintenance and repair of the servers. So basically, web hosts are designed to make your life easier by saving you the hassle.
While there are multiple hosting services available, it is always advised not to buy something that is expensive. With a little bit of research one can get good web hosting services at an affordable price. You should not get tricked into buying more than what you actually require. There is always a scope to upgrade your hosting plan if your website starts generating huge amount of traffic.
Creating a Website Design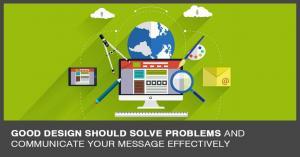 Think about what you want your customers to be able to do via your website. This will help you work out what sections or pages you want to include. Consider what information or transactions your customers will want and make sure the site is structured to make it easy for them to find and do the things they need.
Just as you might hire a professional to design your site, you might also want to consider hiring a professional to write and structure your content.
A website that is well designed and easy for customers to use will help your business stand out. Having relevant and appropriate content and images will help customers understand your products and services and will make them feel comfortable with buying from your business.
You can build your own website or have a professional web developer build it for you. Websites need to be kept up to date, so make sure you plan for ongoing maintenance.
You can use a website publishing package to build your own website. These are similar to word processors, but also have inbuilt features to convert your text and images to web content and send it to your website.
Having someone else build a website for you is a good idea if you're new to online business. A professional web developer can build your site quickly and provide guidance on successful web design. Hiring a professional can be particularly useful if you are looking at having an online shop or offering other services through your website.
You will need to design your website so it can be easily used on smartphones and other mobile devices. Optimising your website for mobile use means that the growing number of people using phones and tablets to access the internet can use your site while they are out and about.
That's it !!!
Recommended Posts
July 1, 2019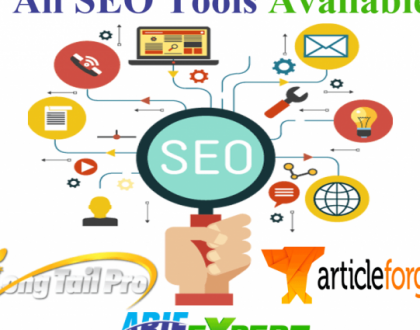 July 7, 2019
July 4, 2019